3 things parents need to know about IBDP
The International Baccalaureate (IB) Diploma has been a well-established and highly-regarded international qualification since 1968. As of today, there are 4,783 IB Diploma schools across the globe, including NPS International School in Singapore.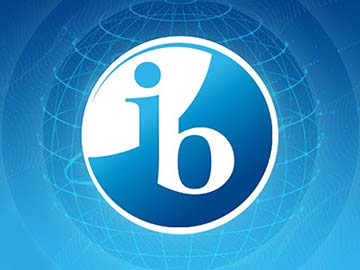 IBDP in Singapore
International schools in Singapore like the NPS International School, offer the IBDP for both Grades 11 and 12. Under this internationally recognised curriculum, students learn to develop strong analytical skills and work ethics whilst managing rigorous university-level studies.
Through this holistic curriculum, students get to gain excellent depth and breadth in various subjects whilst excelling intellectually, emotionally, as well as physically. One of the noteworthy subjects that students are required to take is Theory of Knowledge (TOK); students are given the opportunity to critically analyse and reflect on the nature of knowledge as well as the learning process.
Read more: All About IB - The International Baccalaureate Programme Explained
Regarded as the 'gold card' in universities and colleges from across the world, IBDP students tend to have a higher rate of acceptance at the Ivy Leagues. Apart from achieving stellar results for their IB diplomas, the students of NPSI often receive inputs and counselling on tests and university choices worldwide - helping them to better prepare for the admissions process.
Level of difficulty

Contrary to popular belief, the IB programme is not as difficult as it is portrayed to be. Instead, it is a curriculum that equips students with the skillsets they need to reach their full potential with confidence. Whilst the learning process may be difficult and daunting at first, IB students in international schools are given strong support to ease them into the curriculum, as well as throughout their education. This allows them to slowly adjust their mindset and better understand the requirements of the programme to become better learners.

As a result, IB graduates tend to have exceptional time management and excellent life skills, preparing them to adjust well to the rigour and expectations of university.

For instance, NPSI, one of the top Indian international schools in Singapore, requires students to be tested on their English language, Mathematics, Science, and Logical Reasoning to qualify for enrolment into their IBDP programme.

Upon passing NPS' entrance test, you and your child will then be scheduled for a triangular session with the Head of School/Resident Director. This helps the school to better understand your child's potential whilst providing you with insights into the curriculum. Ultimately, admission is based on your child's performance in his/her entrance test, the interview, as well as past school records.

Fee Structure

The tuition fee of IBDP offered by NPSI, an international school in Singapore is priced at $2,300 per month, making it one of the more affordable schools for your child to attend the renowned IBDP.

Refer to this link for our updated fees: Affordable International School Fee Singapore | Fee Structure | NPS International School, Singapore

Furthermore, NPSI's school fees include premium medical insurance to cover your child should any accidents occur. The affordability of the course eases financial burdens, opening up access to allow more students to pursue the full IBDP.

Find out more: NPS' school fee structure

Positive University Prospects

Some parents may be concerned with the recognition of IBDP as an alternative qualification in the eyes of universities. However, parents can be rest assured as many of the top universities in the world hold the IBDP in high esteem. Most IBDP graduates of NPSI have been accepted in renowned universities like Stanford University, Nanyang Technological University, University of Oxford, University of Cambridge, etc.

As a result of the rigorous and holistic curriculum that IBDP students go through, they often have a higher rate of acceptance into selective institutions and are more likely to perform better than their peers. More importantly, the IBDP offered by international schools in Singapore encourages students to learn independently and equips them with effective time management as well as presentation skills - all of which are essential life skills that are highly valued by many university admissions officers.

Choosing NPS' IBDP

Despite the ongoing pandemic changing the way students learn, we are proud to say that all NPSI students did exceptionally well at the 2021 (IBDP) International Baccalaureate Diploma Programme examinations, placing our school at 13th position amongst all the IB schools worldwide.

However, NPSI is not just driven by academic results. Instead, at the core of the school likes academic rigour and holistic education. All our students receive encouragement, counsel, and support they need to reach their fullest potential.
To find out more, register here for a campus tour!